All the action in the semi-finals came very late on. In Munich, England took the lead in the 82nd minute only for Russia to equalize on 87. A 102nd minute goal took England into the final. In Madrid, Denmark and Ivory Coast could not be separated until an 83rd minute Danish winner.
England
2-1*
Russia
Denmark
1-0
Ivory Coast
* denotes After Extra Time
Denmark achieved a surprise victory in the final in Milan against an England team that never really got going. The Danes took the lead on 21 minutes and doubled their lead on 47. England finally scored in the 69th minute but were unable to complete the fightback. At #15 , Denmark become the first team ranked outside the top 10 to win the FootySimulator FA Cup.
Champions - Denmark !!!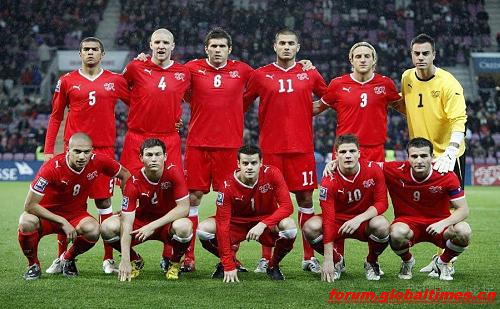 Denmark
2-1
Qatar
Denmark
2-0
New Zealand
Denmark
2-0
Colombia
Guatemala
1-3
Denmark
Denmark
0-0
Tunisia
Tunisia
0-1
Denmark
Denmark
1-0
Ivory Coast
England
1-2
Denmark
Denmark's victory was achieved by beating teams from all six confederations. In all Denmark scored 13 goals conceding just 3. They beat only one top 10 ranked team on their way to winning the competition, that was England in the final.