In Casablanca all the action came in the second half of extra-time as Japan shocked Mexico with two late goals. Ranked 61, Japan become the lowest ranked finalists in the history of the competition.

In Berlin Spain comprehensively beat Russia and found themselves three goals up before facing any sort of response.
Mexico
0:2

AET

Japan
Okazaki 106 (0-2), Osako 108 (0-2)
Russia
1:4
Spain
Vitolo 22 (0-1), David Silva 37 (0-2), David Silva 52 (0-3), Dzyuba 75 (1-3) Koke 80 (1-4)
This year's finalists reached their destination in radically different ways. Spain had to overcome Portugal, Belgium, England, Uruguay and Russia. Japan faced Austria, Malawi, Burkina Faso, Mali, Ecuador and Mexico. Thus the weakest of Spain's opponents outranked the strongest of Japan's. The FSFA Cup runs on an open, unseeded draw and both teams would start nil-nil in the final ...

And so it came to pass that the final in Rio de Janeiro would be between a Spanish team who had swept aside some of the best teams in the world and a team with the lowest ranking ever for a finalist, coming from a continent that had never previously had even a semi-finalist and who were considerably outgunned. On paper ...

On this occasion the impossible happened. Japan took an early lead through Genki Haraguchi and the Spanish were simply unable to equalise. For only the second time in twelve years, the final was won by the team who was the underdog and for the first time ever, the competition was won by a team from outside the top 15 in the rankings.
Japan
1:0
Spain
Haraguchi 10 (1-0)
Champions - Japan !!!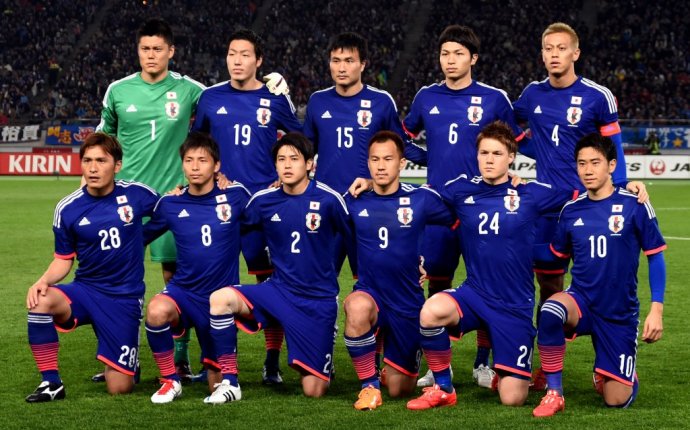 Austria
1:1
Japan
Japan
3:1
Austria
Japan
1:0
Malawi
Japan
0:0
Burkina Faso
Burkina Faso
0:1
Japan
Mali
1:1
Japan
Japan
1:0
Mali
Japan
1:0
Ecuador
Mexico
0:2

AET

Japan
Japan
1:0
Spain
Japan played many more games than previous winners, partly because they started in Round 2 due to their ranking, partly because they needed replays on three separate occasions. Their success was based primarily on a strong defence. Only on two occasions did Japan score more than a single goal. The win against Spain in the final was Japan's 5th 1-0 win in this year's competition. In early rounds Japan were treated kindly by the draw however they still had to defeat five higher ranked teams to win the competition.